Happy November! In this month of thanks, I will be going over 20 things to be thankful about real estate in Fort Worth in 2017. Each week, I will highlight five blessings about my life in real estate in 2017. Since I have a such a wonderful life, there are definitely more than 20 but I was able to narrow them down.
For this week's post, I am going to focus on some of the blessings I am seeing from the recent numbers with real estate in Fort Worth. Of course, blessings are a matter of point of view. One person's blessing is another person's curse so I will highlight the market development from the point of view from the party that gains the most from it. I will also touch on how the blessing might be a curse for another party. Overall, I believe real estate in Fort Worth remains a hot place for sellers and not so much for buyers. We continue to see a low inventory of homes available on the market througout the DFW region, and sales prices continue to rise (much to my bafflement). Some investors are also finding the 2017 real estate market difficult to take as initial deals are still hard to come by with some investors (including organizations) making outlandish offers on properties, pushing out the smaller players who can't afford to lose money on any property. Affordability continues to be a thorn in the sides of many buyers as they see less homes on the market under the $200K price as compared to the properties listed for above that price point. Despite warnings to the contrary, we are still seeing excellent interest rates for mortgages, which just adds to the frustration of buyers who can get a good monthly payment but can't find a house. All seemed to be the same for most of the year until about six weeks ago, when we began to see signs of the market begin to change. It will only be a matter of time to see if these new indicators hold up. Let's keep our fingers crossed!
Build a New House With Us
Enter your email address to find out how we can save you thousands of dollars on selling your current house!
1. Sales prices continue to raise – If you read my monthly blog post about real estate in Fort Worth, you know that we have yet to see any decrease in the overall sales price for the Alliance area. The sales price escalation is true for the entire DFW region as you can see from the chart below.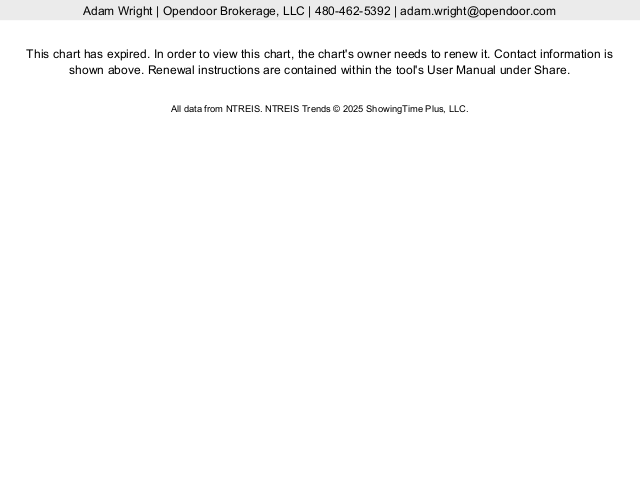 Basic economic drivers of supply and demand are the main culprits for this continuing increase of the sales price. For sellers and owners of real estate, this market is fantastic and a great blessing (property taxes being the one curse). On the other hand, buyers dread this price increase as they see their loans bringing to be them less and less house with each passing month. With investors, you are blessed if you are trying to unload some properties as we have never seen prices this high with real estate in Fort Worth. However, if you are trying to find a decent deal, it can be a challenge as sellers know the market will allow them to sell their homes at top prices.
2. Builders are offering more affordable models – For the the last three years, we have seen builders ramping up development and moving faster on their builds. Unfortunately for most buyers, these new builds are out of their price range so new builds have not been an option for a large sector of home buyers. Luckily, we are starting to see this change as we can see in this article from Steve Brown at the Dallas Morning News.
Builder Gehan Homes' newest model houses come with four bedrooms, granite countertops in the kitchen and a covered patio out back.
But it's the price tag that's likely to catch buyers' attention.
Gehan's new lines of starter houses are priced from about $220,000. That's about a third less than most of the company's standard homes. Starting at less than the median cost of a preowned North Texas house, these houses are aimed at young buyers who've been priced out of the new home market.
What a blessing to buyers! For many buyers, this opens up a whole new opportunity when it comes to getting a home, because these buyers since they are no longer confined to the resale market. I really hope this trend continues for buyers. For seller and investors, the additional competition might eventually drive down some prices, but this won't happen for awhile so they should see this as a blessing as well.
3. Inventory is slowly getting better – Inventory is something we use to gauge the health of the real estate market. With inventory, we specifically look at how long it will take all the listings currently on the market to sell. Six months is considered a balance market as there are an even number of buyers as properties. If you go above six months, you have more properties than buyers and it is a buyer's market. Six months or lower is a seller's market because we have more buyers than properties. Our market has been stuck at 2 months for most of the last three years as we see many more buyers than properties on the market. As you can see from the graph below, we are now at 3 months supply. It is gradual increase of 7.1% but it is enough to make a difference on how quickly homes sale and eventually the sales price. Sellers can still consider this a blessing as the market is still very much in their favor, but buyers can now start to hope this trend continues for the next year or two as a healthy market means more reasonable prices on properties.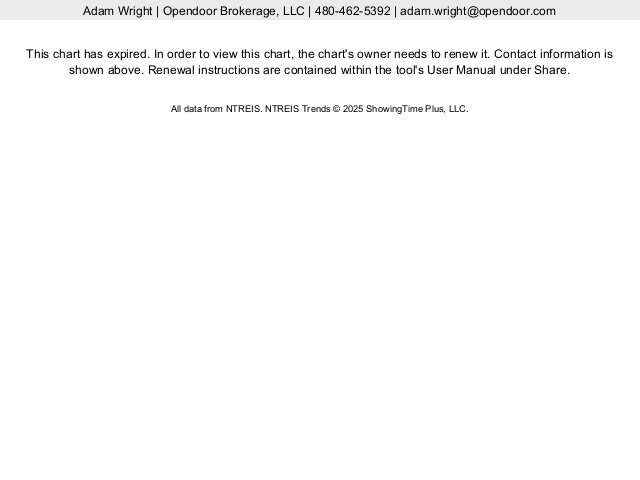 4. Competition for homes has slowed down – I can attest for my own listings that I am no longer getting a ton of interest right away. Instead, it has been a slow crawl with showings happening over a two to three week period. From this Dallas Morning News article, my own experience is confirmed that buyers are no longer making a mad dash to get to homes as more properties are becoming available and with a lagging interest from buyers than in previous years.
Don't be surprised if many buyers take time off for the holidays this year — something we haven't see so much lately. And sellers who are asking the moon and more for their house may find interest lagging.
Buyers should feel blessed with this development as the wild market begins to slow down. Sellers should still feel eager about selling their property as Jim Gaines, Chief Economist at the Texas AM Real Estate Center, still sees growth in sales prices next year, but it won't be at double digit growth.
5. Mortgage interest rates remain very low (from a historically perspective) – The last week we have seen news (like this article) about how mortgage interest rates are crawling back up. Currently, the mortgage interest rate is around 5% However, even with the increase, historically our interest rates are great , according to Freddie Mac, the interest rate on a mortgage twenty years ago was around 7 percent and forty years ago it was around 9 percent. The highest interest since 1971 was 1981-1982 when the interest rate was around 16%. I can't even imagine what type of home one could get if the interest rate was 16%. We should all feel very blessed!
Please follow and like us: